PRODUCTS AND SERVICES - OIL LUBRICANTS, ENGINE OIL, GEAR OIL, OILFIELD SERVICES - KIXX NIGERIA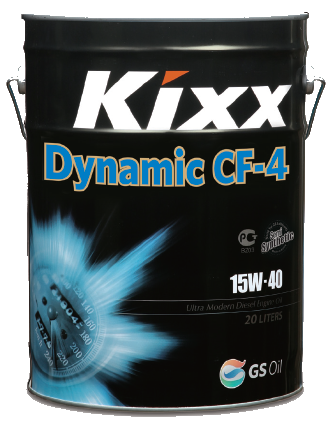 Kixx Dynamic CF-4
PREMIUM PERFORMANCE DIESEL ENGINE OIL
API CF-4/SG
DESCRIPTION
Kixx Dynamic CF-4 is high-performance, multigrade diesel engine oil specially designed to lubricate a wide range of diesel and gasoline engines requiring API CF-4 performance lubricants.
APPLICATIONS
Mixed fleets of diesel engines (high-speed, four-stroke, turbo-charged or naturally aspirated
Mixed fleets of both diesel and gasoline engines
Commercial road transport
Off-highway vehicles and plant
Small diesel engines in marine service(e.g. fishing, river transport, etc)
Generator sets
Powershift transmissions(where oil type and viscosity are appropriate)
PERFORMANCE STANDARDS
5W-30, 10W-30, 15W-40, 15W-50 : API CF-4/SG, Allison C-4, CAT TO-2
20W-50 : API CF-4/SG, CAT TO-2
CUSTOMER BENEFITS
Maximum power output
Advanced detergent/dispersant additive system maintains power output by providing outstanding deposit control under the high temperature conditions encountered in turbocharged engines.
Reduced maintenance costs
Highly effective detergent additive system minimizes piston crown land deposits which can lead to damaged bore polishing. The proven metallo-organic anti-wear additive system reduces wear in engines under severe service by forming a protective layer on all metal contact surfaces.
Saves on inventory costs
The mid-ash, medium dispersant formulation provides very good overall performance in mixed fleets of different engine designs, allowing fewer oils to be stored and reducing the chance of problems arising through product misapplication.
KEY PROPERTIES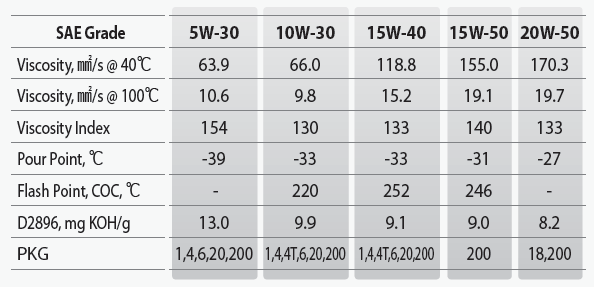 USP (Unique Selling Point)
Kixx Dynamic CF-4 20W-40 maintains power output by providing outstanding deposit control.
With the anti-wear additive system, Kixx Dynamic CF-4 20W-40 reduces wear in severe service by forming a protective layer on all metal contact surfaces.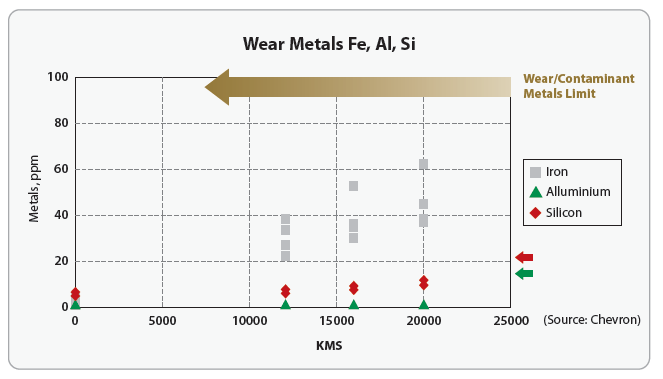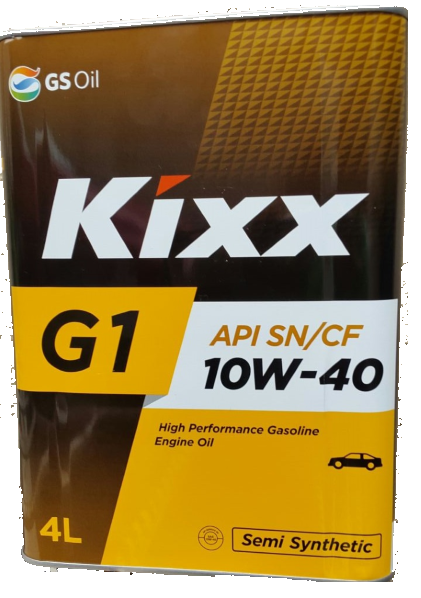 Kixx G1
ULTRA PREMIUM PERFORMANCE GASOLINE ENGINE OIL
API SN/GF-5/RC/CF
DESCRIPTION
Kixx G1 is formulated from Synthetic Technology base oil, high performance additive systems and leading edge viscosity index improver, which meet the requirement of current advanced top-tier engine oil grade of API SN and ILSAC GF-5. It is optimized to provide complete engine oil performance especially for fuel efficiency, reducing friction loss and durability.
APPLICATIONS
All gasoline fueled vehicles
High performance cars equipped with DOHC, EFI and VVT
Four-stroke gasoline engines in motorcycles
Sports Vehicles
PERFORMANCE STANDARDS
5W-30 : SN/GF-5/RC/CF, Environment Friendly Mark Ford, Chrysler FF
5W-40 : SN/CF
5W-50 : SM/CF
10W-30 : SN/GF-5/RC/CF, Ford, Chrysler FF
10W-40 : SN/CF, Ford, Chrysler FF
CUSTOMER BENEFITS
Fuel economy
The wide temperature range capability of the synthetic technology base fluid ensures correct oil viscosity which reduces friction at start-up, and provides maximum lubrification during high temperature operation.
Engine power and maintainability
A reduction in the piston blow-by gas coupled with the oil's anti-sludge characteristics help maintain engine power and cleanliness, which in turn extends the engine's service life.
Oil drainage interval
Excellent oxidation resistance and low volatility will extend oil drainage interval.
All-temperature wear resistance
Advanced non-conventional base oil formula coupled with high performance additive systems and leading edge viscosity index improver delivers excellent shear stability and maximum wear protection in high speed, high temperature driving conditions as well as a rapid, highly effective oil film protection. It also provides component wear resistance during very low temperature cold starts.
KEY PROPERTIES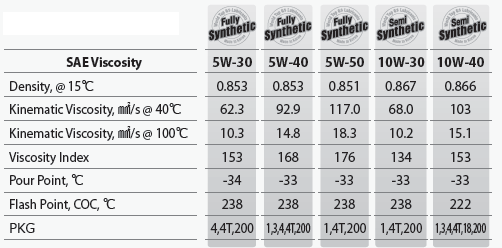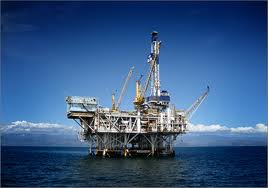 Oil and Gas Equipment Procurement and Materials Supply Services
DESCRIPTION
For more than 20 years, Kixx Oil and Gas Ltd has been delivering world class equipment procurement and materials supply services to major players in the oil and gas industry in Africa, with our major operations base in Lagos, Nigeria.
We procure equipment and materials used in oil and gas exploration, oil well drilling, marine services, production and oil product disciplines. These include various types of plants, tools, and wide range of oil fields equipments such as oil rig, vessel tankers, oil barge, and top boat.
Our experience in the African oil and gas industry has enabled us understand the terrain and build relationships with renowned original equipment manufacturers (OEMs), value-added resellers (VARs) and major mills across Europe, the Asia, the Americas and Australia; enabling us to supply equipment to the correct specification, on time and within budget.
We have long-standing and stable partnerships with only the most reputable shipping companies. Together with our partners, we have built up a dense logistics network across Nigeria, Ghana, Angola and other African countries to guarantee short delivery times.
Sample List of some of the equipments we supply
Valves, Actuators, Regulators
Hoses and Fluid Handling
Hose Fittings
Pipe Fittings and Flanges
Pipe and Tubular Products
Separators and Filters
Gauges and Meters
Pipeline accessories
Generators
Cranes and lifting equipment
Marine Services
Steelworks
Safety Equipment
Personal Safety Equipment
Coatings, resins, paints
Compressors
Lighting and Electrical Products
HVAC Equipment and Supplies
Subsea Pipes & Fittings
Non Corrosive Fittings
Stainless Steel Fittings
Stainless Steel Pipe
Hazardous Area Electrical Equipment
ATEX Equipment
Non Sparking Tools
Inverter Welding Machines
Mastics
Sealants
Pipeline Adhesives
Welding inspection tools
Welding supplies
Bearings
Seals
Fibreglass piping (flanges, pipes)
Lathes
Mills
Drills
Shaping machines
Well Heads
Pack-off Flanges
Slips & Secondary Seals
Casing Spools
Casing Head Housings
Tubing Heads
Well Head Christmas Trees
Drawworks, from complete systems to spare parts, including
Crown Blocks
Hook Blocks
Swivels
Rotary Tables
Desanders
Shale Shakers
Mud Pumps & Systems
Rotary Drilling and Vibrator Hoses
Unions, including
Non Aligned Screwed Unions (RON)
Quick Unions
Swivel Unions
Blowout Preventer's and Manifolds of all types
Hydraulic Control Units
Cementing and Fracturing Units